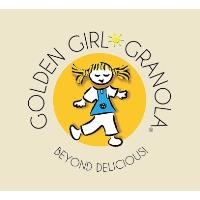 Golden Girl Granola, MA
Address: 2 Shaker Rd Shirley, MA,
About Us
2 Shaker Rd, Shirley, MA
www.goldengirlgranola.com
Golden Girl Granola is a family granola business based in Shirley, MA. We take great pride in our emphasis on local products made by hand with the highest quality ingredients.
We promise to provide a granola that:
- is whole-grain and healthful
- uses the finest, all-natural ingredients
- is locally-produced, with locally-sourced ingredients, whenever possible
- is wheat-free, and is produced in a gluten-free kitchen
- is non-GMO
- is hand-crafted in small, artisan batches with the utmost care
- is beyond delicious!