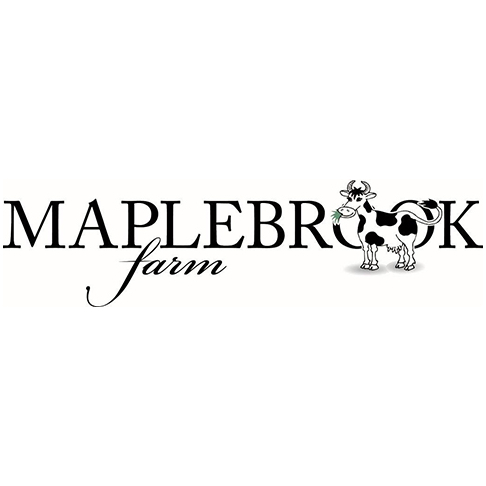 Maplebrook Farm, VT
City: North Bennington, VT,
About Us
Maplebrook Farm produces handmade artisanal cheeses in the Green Mountains of Vermont. Now offering over twelve cheeses, Maplebrook Farm uses old world cheesemaking techniques to produce fresh quality products, with remarkable flavor and texture. rBGH & rBST-free, 100% Vermont Milk provides a distinguishable quality and unparalleled flavor.


Our Story
In 2003, while visiting Manchester, Vermont, Johann Englert had a flash-back to her college years. A cluster of fresh mozzarella balls sitting on the counter of an Italian specialty shop reminded her of a groceria she and her mother had visited while traveling in Italy. These cheese artisans produced genuine, Old World mozzarella. Johann could not find that level of quality in Boston and bought 20 balls of mozzarella on the spot. She asked Mike Scheps, the owner's son and third generation cheesemaker, if he would be able to supply her with small quantities. Little did they know, a business was born.

After sampling those 20 balls, 5 out of 6 gourmet shops in Boston wanted more of this genuine mozzarella. Johann and Mike were onto something. Business boomed, the operation moved from a kitchen to a small store to a 50,000 sq. ft. building. Maplebrook Farm developed an apprenticeship program to teach new employees the art of making perfect mozzarella. The program started with 3 local Vermonters and has grown to include 65 employees who are making small batches of cheese and wrapping them by hand every day of the week. From those first 20 mozzarella balls to the current 40,000 pounds of cheese produced weekly, Maplebrook Farm has established itself as a premier artisan cheese producer distributing products throughout the country.