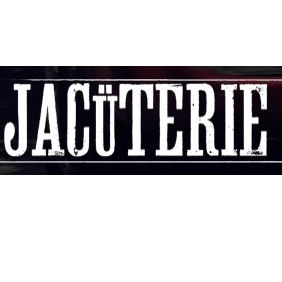 Jacuterie, NY
City: Hudson Valley, NY,
About Us
JACUTERIE is an artisanal charcuterie company in the Hudson Valley of New York. We operate out of our own USDA inspected facility, where we specialize in European style dry cured salami, whole muscle charcuterie, and small batches of fresh sausages. While we take our inspiration for flavors from across the globe, all our products are made locally in the Hudson Valley, sourcing our meats and other ingredients from as many local sources as possible. We also make several flavors of smoked bacon and larger quantities of fresh sausages at neighboring USDA facilities in the area.
Founded in 2012 by Jack Peele at Herondale Farm, JACUTERIE continues to grow and add new styles of charcuterie every year. You can find our products at several farmers markets in the Hudson Valley and the Berkshires, as well as stores and restaurants throughout New York state, and New England. We ship our charcuterie Nationwide.