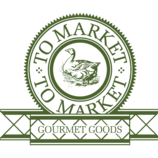 To Market-To Market, CO
City: LOVELAND, CO,
Email Address: jacki@centralmassorganics.com
About Us
Kent and Eileen Heusinkveld always dreamed of owning a business and working together. Their dream came true when they became the proud owners of To Market-To Market, a small business specializing in spice blend packets for the making of dips, sauces and other cooking recipes. Through hard work and a passion to sell products with healthy, nutritious ingredients.
GLUTEN FREE
To Market – To Market is one of the largest distributors of Gluten Free spreads, spices, herbs, appetizers and so much more. Being Gluten Free is a growing concern these days. At To Market – To Market we strive to bring the best tasting and most flavorful Gluten Free foods to you. A healthy choice for the discriminating palate! Our gourmet spice packages are great to use for cooking, for making Gluten Free appetizers, dips, spreads, and more…Great on or with: bagels, baguettes, bread, vegetables, crackers. Proven to be the life of the party! Easy, economical, and most of all – delicious! If you have a health or diet restraint it can be hard to find the foods that are best suited for your dietary needs. Most of the food sold in stores are expensive and often have not taste or added health benefits. At To Market – To Market, we provide blends that have no MSG, preservatives, extenders, or fillers.
Practices
HISTORY
It all began back in the early 1990's when Eileen had a gift basket business. She was first introduced to the spice products from To Market-To Market at a Fancy Food Show in California. Needless to say she fell in love with them for a variety of reasons - the fact they are all natural and healthy, their scrumptious and savory taste, as well as their simplicity. Over a period of 16 years Eileen was not only a customer but she became good friends with Kathy, the owner. They developed a special bond that connected them as if they were long lost sisters. They discovered that they shared not just a passion for the products but a vision for the business as well.
For 9 years Eileen owned her own kitchen store in Loveland, Colorado. One day she came to the natural conclusion that she should approach Kathy about buying To Market - To Market. It was the perfect business that would give Eileen and Kent the opportunity to work together. Kathy couldn't have been more pleased. The time had come to pass her "baby" on to new owners and she couldn't think of anyone who would grow and nurture it more than Eileen and Kent. A purchase agreement was reached and in 2007 the company moved to its current location in Loveland, Colorado. Kent and Eileen found wonders in these seasonings and blend them perfectly into flavorful dips and spreads. Since their purchase of the business, they have added more blends. To Market – To Market's ingredients are purchased nationwide to bring you the taste no one has been able to duplicate.