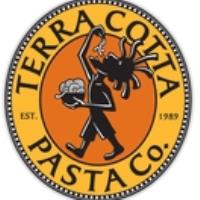 Terra Cotta Pasta Co., NH
City: Dover, NH,
Email Address: Tim@Centralmassorganics.com
About Us
Since 1989 TCPC has been providing its customers with a gourmet line of all natural fresh pastas, ravioli and sauces. Our motto is "You boil the water, let Terra Cotta Pasta do the rest."

We take tremendous pride in our fresh pasta, ravioli and sauces, all handcrafted in small batches. We use only the finest all natural ingredients and never use preservatives.