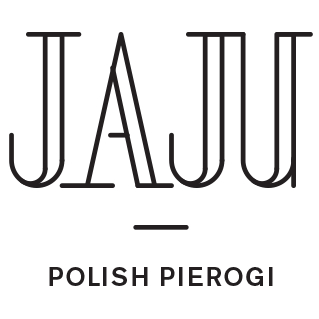 Jaju Polish Pierogi, MA
City: Lynn, MA,
About Us
A FAMILY TRADITION
Seventy years ago, our Jaju started a Polish food business with his brothers and sisters in Western Massachusetts—hand-crafting pierogi, golabki, and kielbasa for their community. Fast forward to the '90s and you'd find us, Vanessa and Casey, spending our weekends cutting, stuffing, and sealing pierogi in the back kitchen alongside our elders.

Pierogi was a typical item on our dinner plates, something we took for granted. When we moved out to Boston for school and work, pierogi became more difficult to come by and we had to wait for deliveries from our mom. Friends talked of having to buy the mass-produced pierogi to get their fix! For us, that just wasn't okay. In 2015, we dug out our grandfather's handwritten recipes and got to work, perfecting both traditional and creative pierogi flavors for New England.

A few years later, you can find our pierogi in stores and at events across the region - scroll down to learn where you can get your pierogi fix!