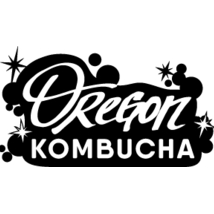 Oregon Kombucha, OR
, ,
Email Address: jacki@centralmassorganics.com
About Us
People LOVE kombucha. There is a mystery and magic to it. It makes you feel good on the inside, but does so much more than that. Drinking kombucha brings the ancient into the present day, and creates connection between body and spirit.

So when we saw our friends spending all their dough on this thing called kombucha, we knew it was worth the investment. In 2009, we started brewing kombucha for local Portland cafes. It didn't take long for us to realize the simplicity of making kombucha at home, and that we could help others realize the same. Oregon Kombucha is the original starter-kit company — now, with 6 distinct and delicious starter kits, we are the only company producing live kombucha cultures for a national market.


Oregon Kombucha operates with a DIY and sustainability ethos. We source organic teas, grow and ferment heirloom SCOBY in our dedicated facility in NE Portland, and package everything by hand. With care your SCOBY can live forever, producing many magical gallons of kombucha to satisfy your gut and your soul for years to come. We want you to enjoy what you make, and save some money while you're at it (all those bottles of store-bought kombucha add up fast!).


And since Oregon Kombucha is built on just the two of us, we want you to join our family. We make one-on-one friendships with each of our customers and promise to work with you every step of the way to get the most out of your kombucha.