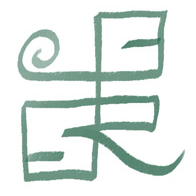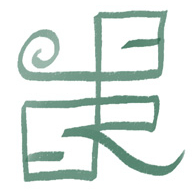 Handmade Craft By Elessar
City: Central/ Western , MA,
Email Address: craftbyelessar@gmail.com
About Us
Craft By Elessar is a small online business based in Central/Western Massachusetts with a historical perspective and a local focus. Gourds are grown in our garden, hollowed quail eggs are sourced from our own quail, and plant materials are foraged locally and sustainably for woodcarving, papermaking, and nest building. Handcrafted artisan items include: hand-carved wooden spoons, spatulas and spurtles; hand-painted gourd birdhouses, birdfeeders, and ornaments; handmade paper from local plants for cards, stationery, and more; handcrafted bird nests with natural nesting materials and real quail eggs; woodblock printmaking; stone, shell, and metal jewelry, keychains, and ornaments; paper goods, like origami gift boxes and envelopes; and so much more!

We are always open to new ideas; if you are interested in custom orders or bulk orders, please contact us directly by sending us a message on Etsy or on Facebook or an email at craftbyelessar@gmail.com.

Please visit, like, follow, and share our Facebook page: https://www.facebook.com/Craft-By-Elessar-101968868616682

Find us on Instagram! https://www.instagram.com/craftbyelessar/

Visit our Etsy Shop: craftbyelessar.etsy.com
Practices
Our Philosophy:

"Have nothing in your house that you do not know to be useful, or believe to be beautiful."

Craft By Elessar's philosophy is largely inspired by the author of this famous quote, William Morris. He was an important figure in the Victorian Arts and Crafts Movement, which arose in response to the growing industrialization of the Victorian Era. Disturbed by the toll of mass production on workers, the environment, and the quality of art and design, Morris and others championed the rights and work of the artisan and the quality and craft that is unique to objects that were created by someone's hands. Inspired by this movement and during our own period of globalization and industrialization, Craft By Elessar strives to promote craft as a slow, deliberate process in the face of the fast-paced, mass-production of the "convenience economy." By following us on Facebook, you can expect not only to get updates about new items and special offers in our shop, but also interesting and thoughtful facts and tidbits related to craft, history, design, the environment, materials and processes we use, recommended reading, and much more.