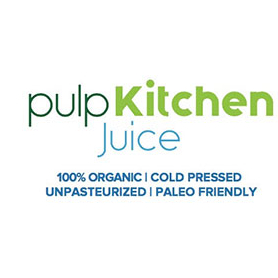 Pulp Kitchen Juice, VT
, ,
Email Address: jacki@centralmassorganics.com
About Us
OUR JUICES ARE 100% COLD PRESSED CERTIFIED ORGANIC
Pulp Kitchen is a Vermont based company, and we pride ourselves in using organic farms to produce the best tasting, best for you juice. We care about our community, the environment and treating people right. We are honored that you have come to our site and hope you enjoy the juices that we have carefully prepared for you.

Over the past year, we have begun to expand into the research and development/co-packing side to help other people build their own products and great tasting food. We had fun doing health drinks to CBD-enhanced food products to even hot sauces.

Our core principal is good clean food for people and a preserve a healthy environment.


The Pulp Kitchen family believes in making a juice that will benefit your health while taking care of our earth and sustaining small farm families. I love Vermont, the New England Region and its people and agriculture. But more importantly, I have come to appreciate the beautiful way of life for family farm and I want to keep that alive for future generations to enjoy and pass on.

Sometimes our juices cost more and sometimes less. We encourage our customers to do their research and judge our juices based on their taste buds and beliefs. We are certified organic and will always be completely transparent with what goes into our juices. We will never add preservatives or artificial flavors to our products.

Pulp Kitchen operates all aspects of our business according to the principles of cause and effect. We believe the following:

If you want to make money as a company, you must find another company or person who also want what you want and make a plan to help them achieve their goals weekly. This includes your competition or a total stranger.
If you want to be have a good reputation and have a quality good product, you must never slander another brand and make sure your show another company how they can make their product better.
If you want stores to put your product on the shelf, you must make an active weekly plan to help other companies with distribution first or simultaneously as yours.
If you want to have good health for yourself and your employees, make a pledge to never put any chemicals in your products that harm the health of a single living thing.
You must rejoice about these four things before you go to sleep every night.
If you believe that things come from causes and there is a result to them, then our approach to business will make total sense to you. We frankly and unapologetically think that the MBA version of competition and how to win is silly, misguided, outdated and does not work the way it seems. It takes only a few minutes to logically prove this. We would be happy to explain. We work in the business community but we choose not to be caught in the illusion or delusion of business.

We hope you enjoy our juices and what they represent.

Our Profiles

Revitalize Greens – kale, cucumber, celery, parsley, apple, ginger, lemon and lime.
Turmeric Sunshine – carrot, apple, orange, lemon, turmeric.
Powerhouse Greens – wheatgrass, broccoli, apple, lime. spirulina and mint.
Elevate – beets, carrots, apple, ginger, lemon.
Pure Greens – cucumber, celery, kale, lime, lemon, parsley, ginger.